The Nuatambu village is a large village on the island of Nuatumbu, just off the mainland. This local church is one of the leading adventist churchs in Choiseul Province. The island is separated by a narrow passage. The island is on a scenic setting and it has been a home for this vibrant Nuatambu Village for years.
Unfortunately, Nuatambu village has suffered the impact of climate change. The rise of sea level over the years has gradually eroded the scienic village. You can read about the impact of rising sea level in Solomon Islands, including Nuatambu village here: http://www.abc.net.au/news/2016-05-07/rising-sea-levels-blamed-for-wiping-out-five-islands/7392986
Sadly, the scientific research that was done in Nuatambu village (on the effects of rising sea level) appear to have failed the people of Nuatambu village. The research did not collaborate with the villagers to mitigate the effects of rising sea level. For example, a Nuatambu villager asks, " ... what next?" The Nuatambu communities need services to alleviate the effects of rising sea level, to translate knowledge from the research into social actions/services.
Just across on the mainland is the Nuatambu Rural Health Clinic. The clinic is separated from the Nuatambu island by a narrow and shallow channel.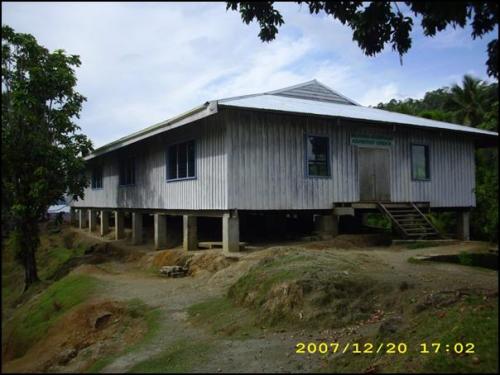 Lauru Supporting Ministry All rights reserved
Website design: www.Lirola.com.au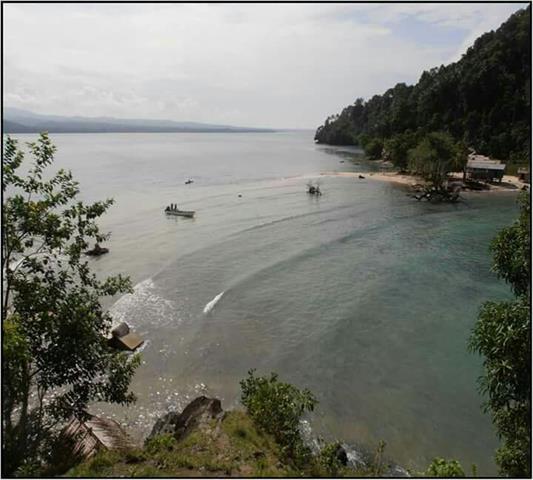 Nuatambu Seventh-day Adventist Church
(Photo: Scriven Pabulu)
Nuatambu Village - 2014 Photo (effect of rising sea level)
(Photo: Cornelius Qagara, 07 May 2014)
Control the interactive google map to view the position of Nuatambu Village in Choiseul (Lauru) Island, Solomon Islands.
- Pointer on the map marks the location of Nuatambu village on Nuatambu Island.
NUATAMBU IN 1999
You can compare the photo of Nuatambu recently, with the photo in 1999. The Nuatambu photo in 1999 is here ...