GHOGHOBE SEVENTH-DAY ADVENTIST CHURCH HISTORY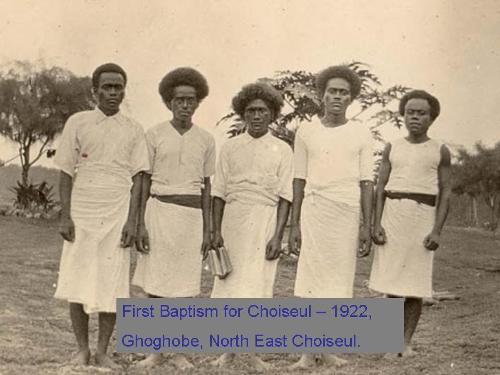 Pr Jugha stands between the baptismal candidates.
Click here to read the history. According to the official Seventh-day Adventist Archive record the first baptism in Choiseul was on June, 1924. You can read the archive record on the Adventist Archive.
We are trying to get the reference for this article. However, you can read more about the early Seventh-day Adventist mission work in Choisuel Island, including Ghoghobe mission work, on the Official Seventh-day Adventist World Archive on this website address: www.adventistarchives.org
"In reviewing our past history, having traveled over every step of advance to our present standing, I can say, Praise God! As I see what the Lord has wrought, I am filled with astonishment, and with confidence in Christ as leader. We have nothing to fear for the future, except as we shall forget the way the Lord has led us, and His teaching in our past history."
{EGW, Counsels for the Church (1991), p.630}
Lauru Supporting Ministry 2008 - 2015. All rights reserved
Website design: www.Lirola.com.au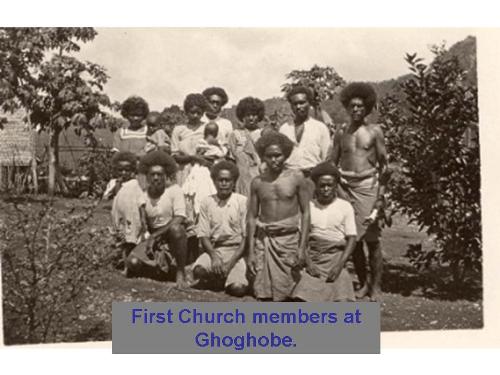 REMEMBER GOD IN OUR PAST HISTORY